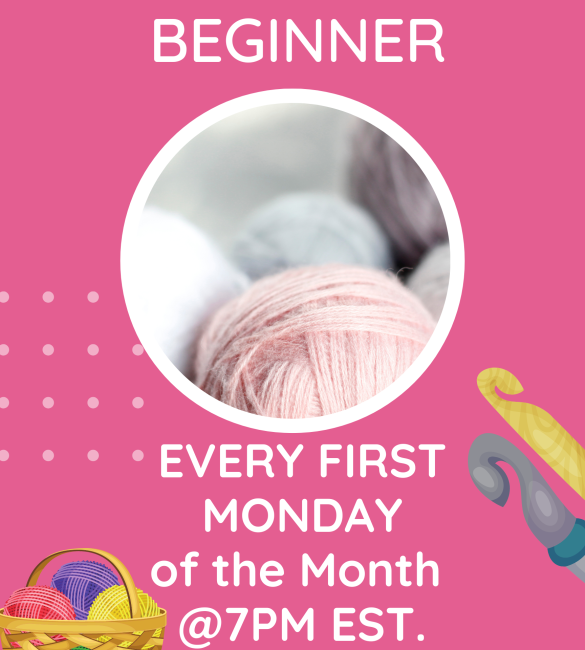 Learn the beginning crochet stitches, slip knot, single crochet, half double crochet, double crochet. Online Every FIRST Monday of the month at 7PM EST. 
Crochet is not just art it's good for the mind.
I started crocheting when I was 12: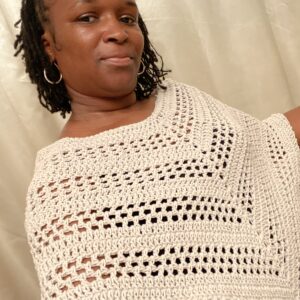 Little did I know crochet would one day help me process my thoughts and feelings. Crochet can be a meditation. Sometimes I just sit with no background noise just crocheting until my thoughts subside and I am one with the yarn and my current project. Crochet has the ability to help you connect with the present moment and have something to show for it after.