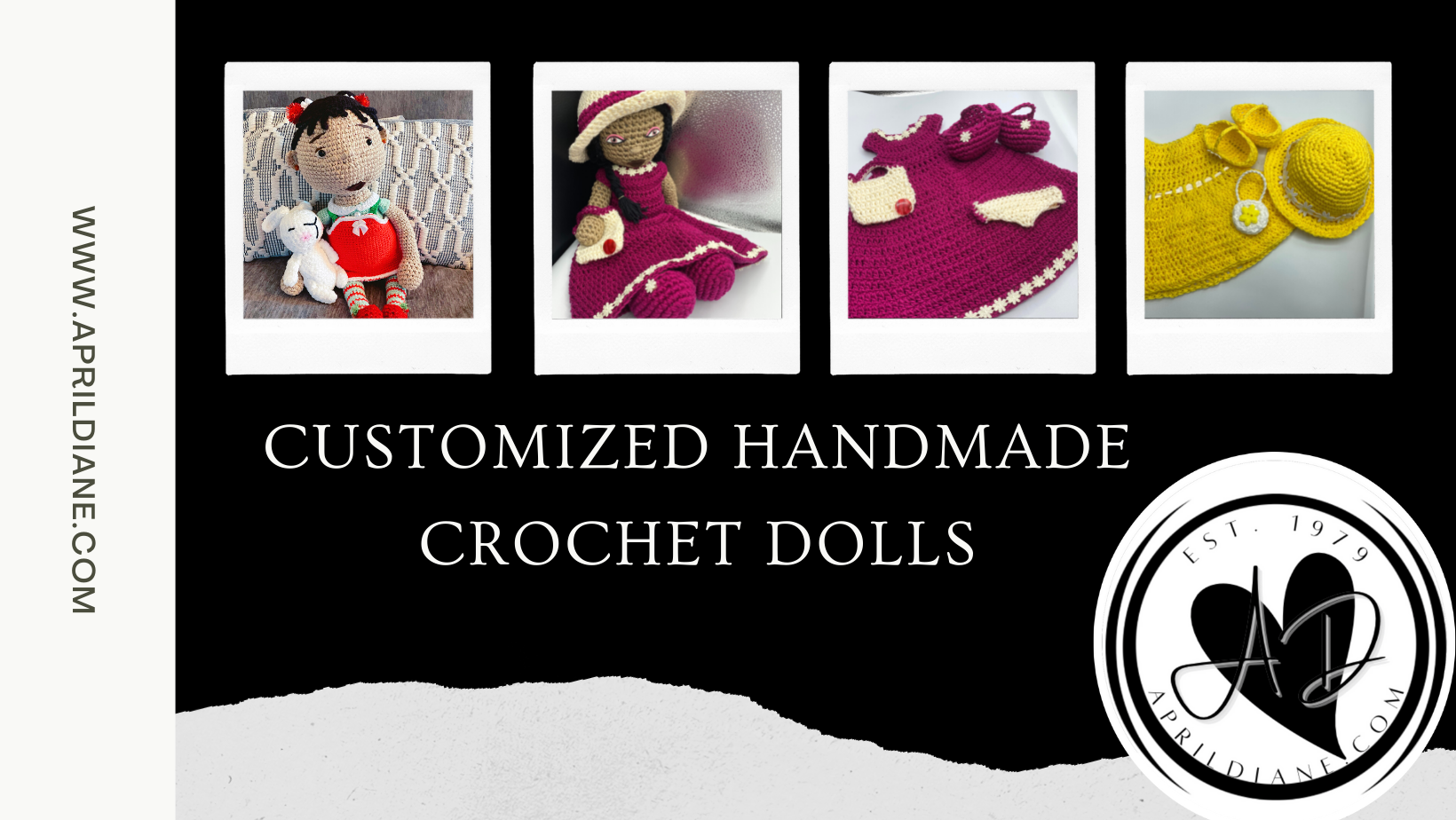 First, thank you for considering investing in my art. This is therapy for me. I navigate the symptoms associated with anxiety and crochet helps me slow my mind down. I've been crocheting since I was 12. My Aunt Carol, whom I adore, taught me the granny square stitch. I saw her crocheting and I wanted to make a blanket for my baby sister Nkenge who was about to make her debut into the world. 
Aunt Carol says she taught me one stitch and I ran with it. Crochet is my second language. Decoding patterns and manipulating yarn comes natural for me. I am grateful to have this skill and gift that when all else fails gives me purpose. Like we must breath to live, I must create. 
The Process of Creating Your Doll
There are a few things you need to know when placing your order for a doll (and this is so I stay organized, and calm) smile. 
Thank you again, your investment has dual purposes. To make someone smile when they receive the gift and providing me with a creative therapy session. I am forever grateful.
Please click the link below to get your order started. You can leave the $75 deposit by either sending via cash app: https://cash.app/$aprildiane or Zelle: 516-830-8736 or by clicking the shop link above.